---
PKT-S - advanced 928 timing belt tensioner
(PK Tensioner Silver Edition)
Timing belt is always properly tensioned* for less wear on gears, and water pump.
Never needs 'retensioning'. Uses stock timing belt cover (photo).
Fits 78-95. (78-79 with 80-up or modified A/C compressor bracket)
Installed on thousands of Porsche 928 engines since 2006.
(Many on the second belt with some installs passing 100K miles.)
Sprung/oil dampened tensioner, large steel bushings at all pivots. Pulley is one huge bearing with a machined flat surface.
Components were originally designed for a 105k mile/170k km service interval (but Audi water pumps did not last that long).
Audi sourced tensioner/damper lever and pulley have been used on hundreds of thousands of engines, with millions of miles driven.
Less weight than stock. (Stock system = 5.75 lb/2.6 kg, airpump -1.5 lb/0.7 kg, no-airpump -2 lb/0.9 kg + airpump system)

Buy it @ 928's R Us! sales@928srus.com 817-430-2688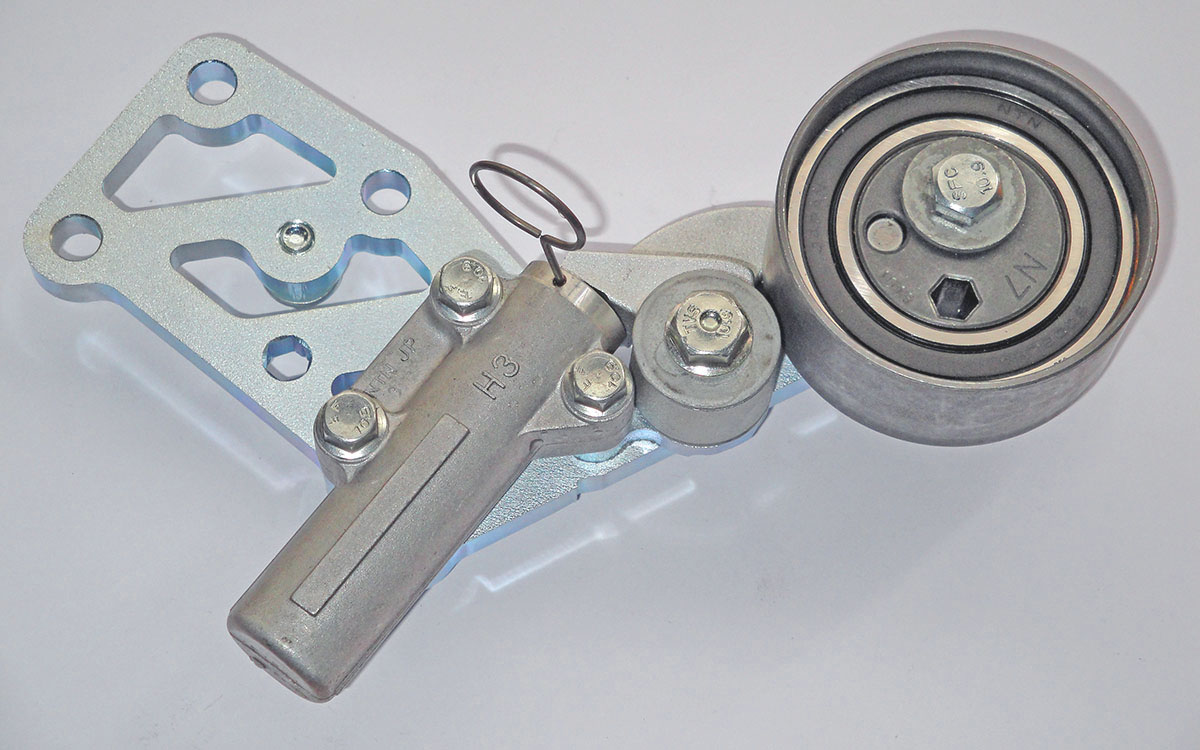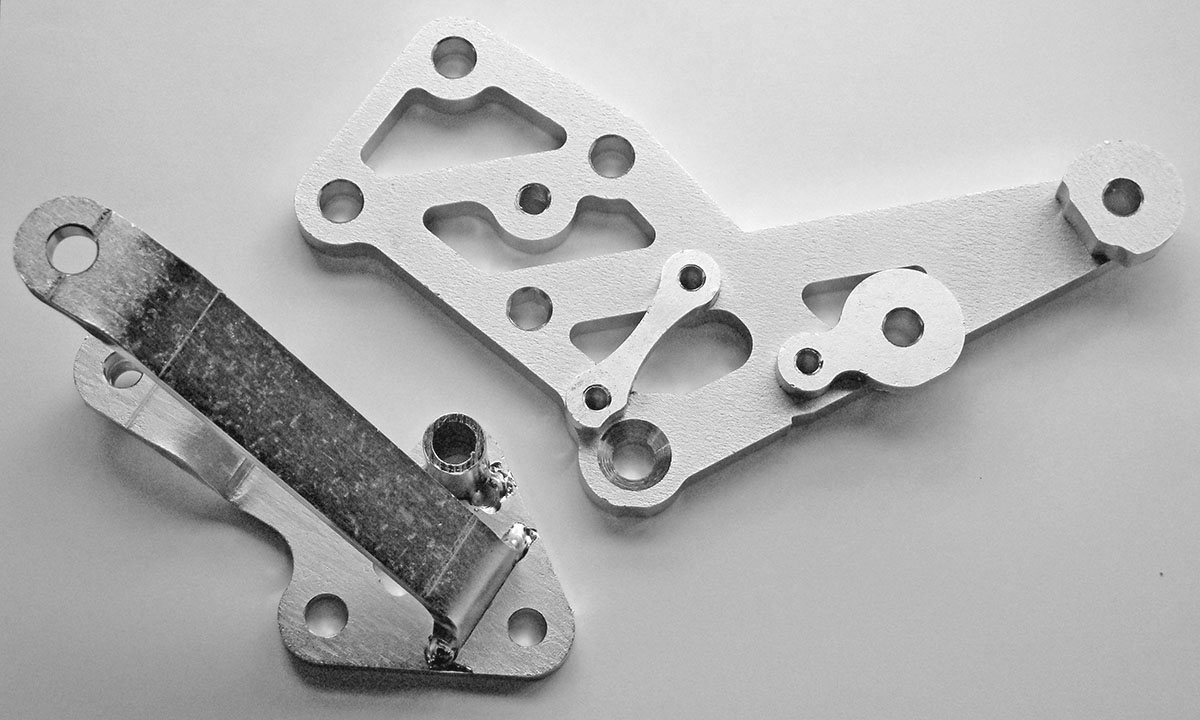 *Gates, maker of the OEM timing belt for the 928, maintains that a tensioner/damper is a superior choice for V8 engines - (Gates_TB_011)
The stock 928 timing belt management system cannot extend to take up more belt than where it was set initially. It can only retract slightly when heated by the engine - if there is still oil in it! When the belt is stretched after it's initial installation, or when accelerating, at high rpms, or when the engine is cold, extra belt stacks up between the crank gear and the 1-4 cam gear and flaps, uncontrolled by the stock tensioner pulley. Unnecessarily high timing belt tension is specified to try to limit this flapping of extra belt by prestretching the timing belt (like a rubber band), but this puts more stress on the water pump bearings, increases wear on the (very expensive) cam gears and timing belt, and wastes horsepower. As static tension can only be set so high, guide pulleys are employed as a last resort to keep a loose belt wrapped on the crank gear, and from hitting itself.
Porsche engineers were so unconfident in this system that they developed a tension warning system for it. The only one on any car! Note, however, that a 3-minute delay is incorporated into the system at startup so that the driver is not bothered by frequent low tension events when starting a cold engine.
PDF manual, S/S2, 1.8 01/23 - PKT-S_install
Auf Deutch, S/S2, 1.6 9/19- PKT-S_einbauen
Audi tensioner/dampener handling - Service Bulletin
"Guys With Rides" installation - PKT-S2 Youtube
Rennlist pictorial install PKT-S - 87 S4 TB/WP PKT
Rennlist pictorial install PKsn'r - PKsn'r GT install

Included:
(1) Bracket, laser-cut steel, clear zinc plated
(1) Hardware kit
Buy it @ 928's R Us! sales@928srus.com 817-430-2688
---
PKlamp2 - additional flexplate clamp
The original additional flexplate clamp returns with a new design times two!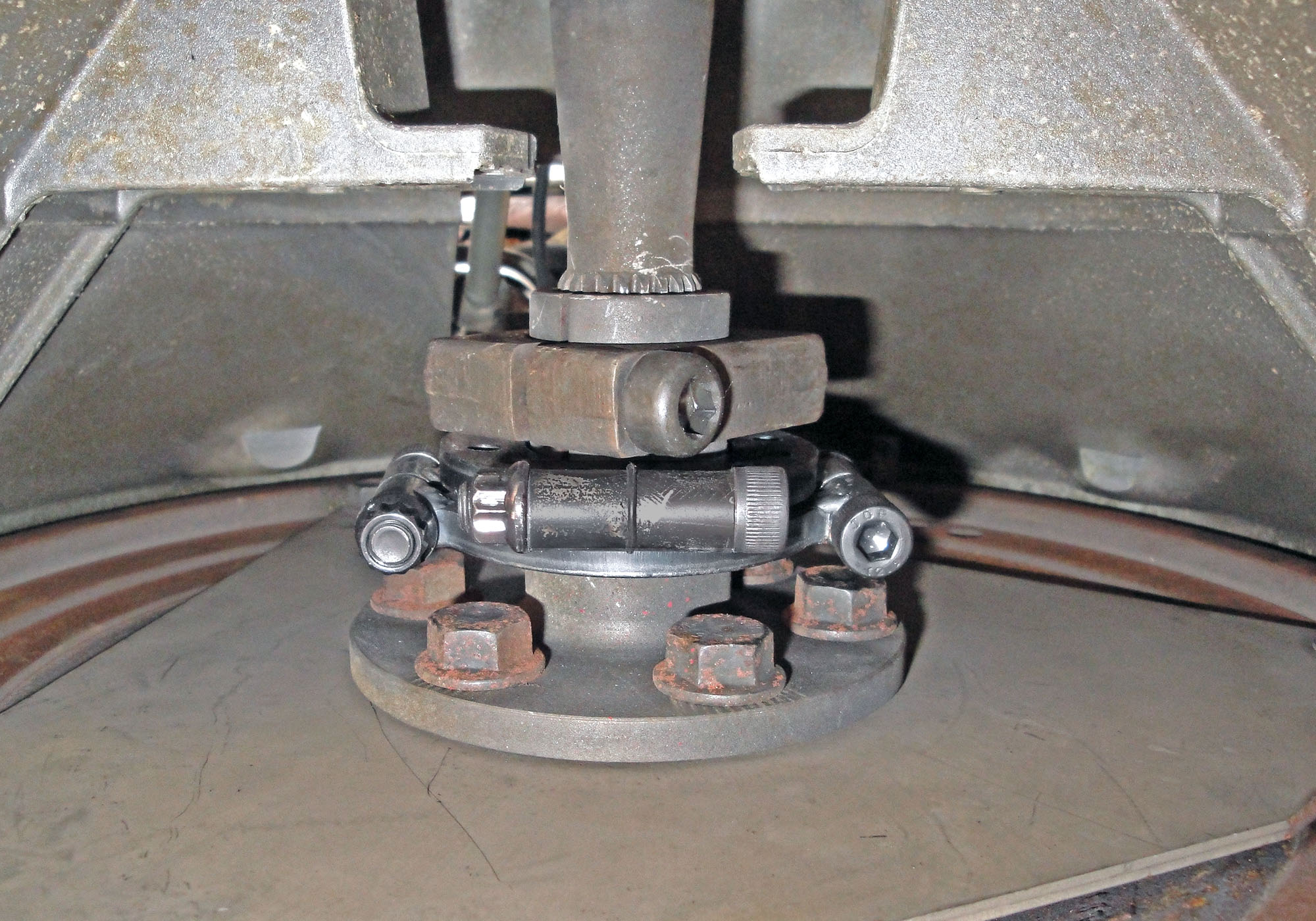 Add blue Loctite and tighten to 15 ft lbs
O-ring keeps bolt in place for assembly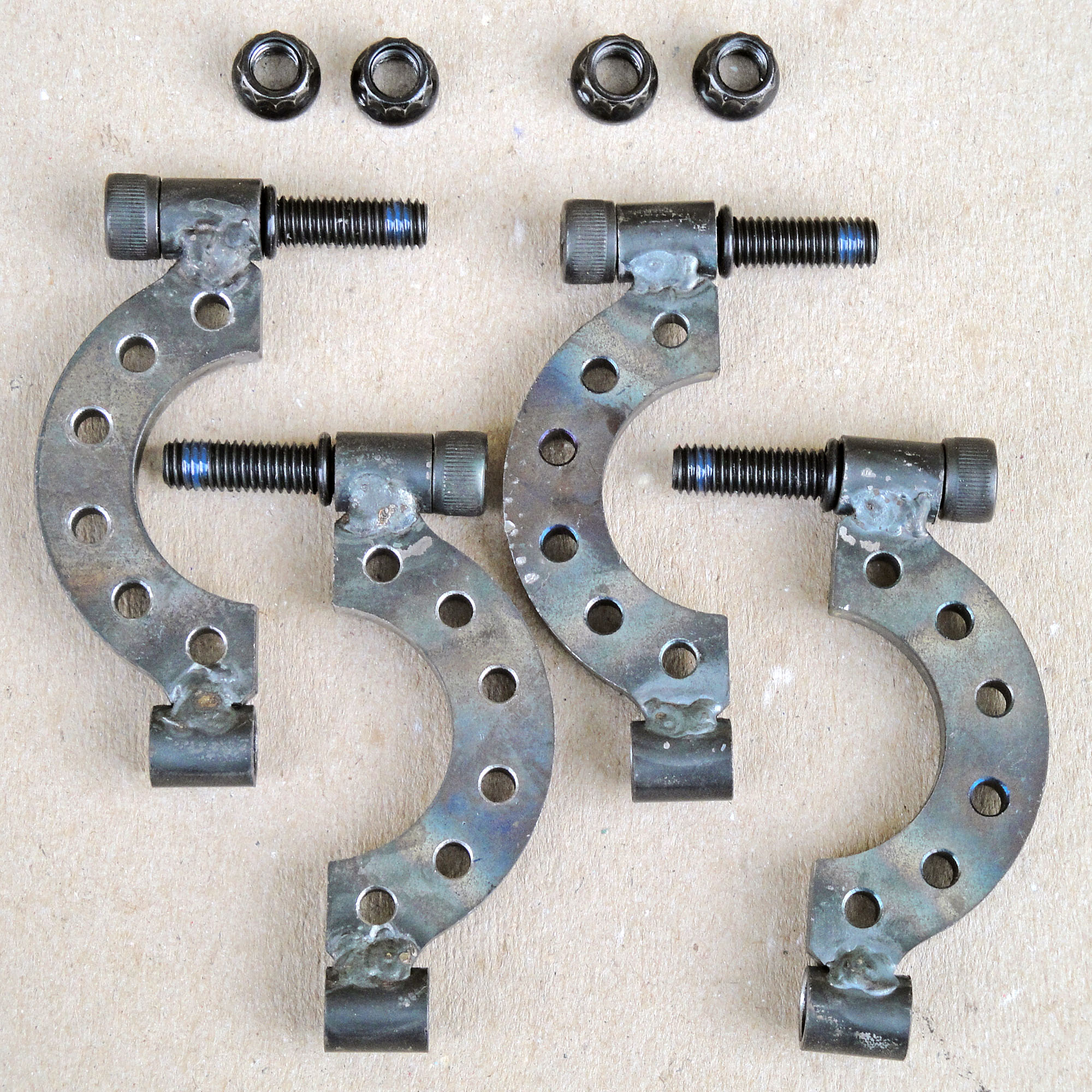 Buy it here! (stocked)
---
---
PKlutch - adjustable clutch stop
Positive, repeatable, clutch action for faster, more precise shifting, plus less wear on syncros, master cylinder and thrust bearing
Replaces trim piece. Adjust stop out until shifting is not as smooth, then back in until it is, plus a turn or two
81-95 LHD with manual transmission, only
Included:
(1) Bracket - laser cut, black zinc plated, steel
(1) Rubber stop, 201-988-02-11
(1) Jamnut
Reuterwerk pictorial install thread - PKlutch install
Buy it here! (stocked)
Buy it @ 928's R Us! sales@928srus.com 817-430-2688
---
PKSportmode - 87-95 Auto Sport Mode with First Gear Start
A stunningly simple upgrade for first gear start (FGS) from stopped

Intuitive kickdowns at part throttle transform the driving experience
At minimum throttle the current gear is held until the pedal is released
Normal shifting at heavier throttle positions as the spring compresses
Adjustable from always FGS to stock-plus quick-pedal-press FGS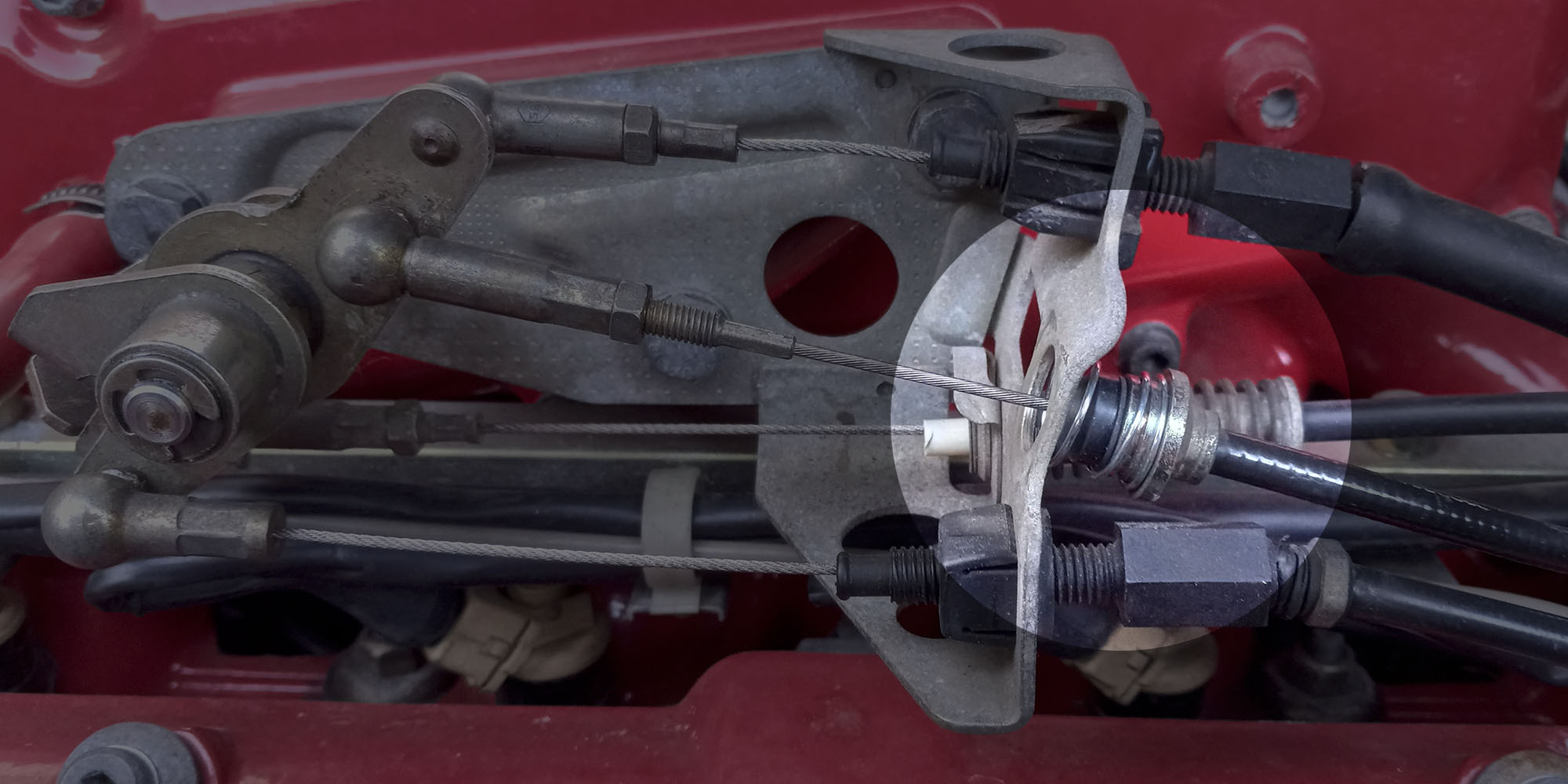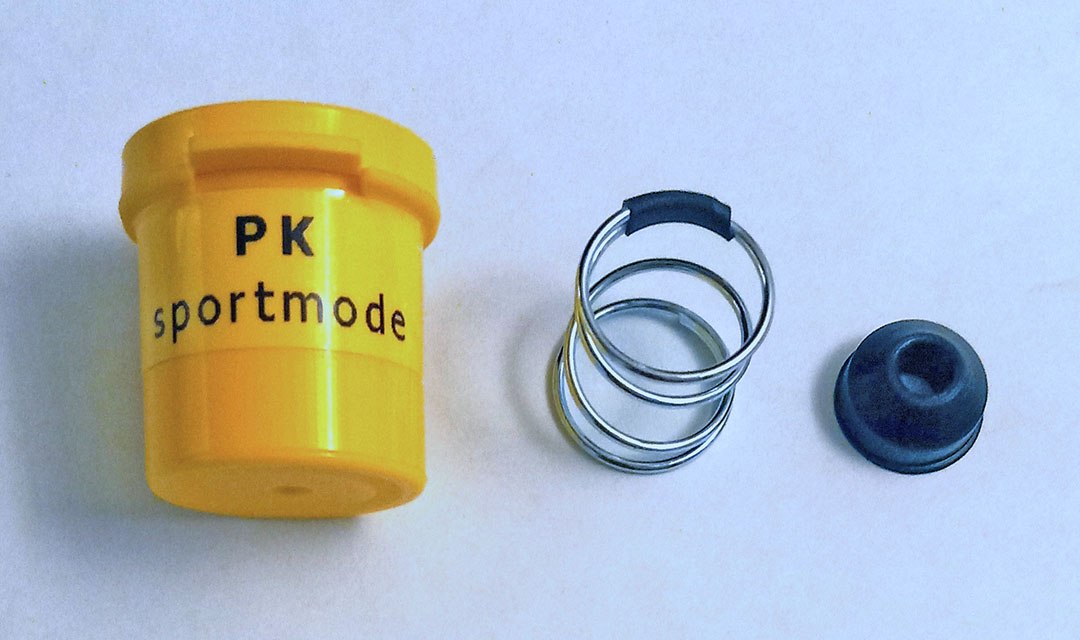 Included:
(1) Bowden cable spring
(1) Rubber centering bushing
Buy It! (stocked)
---
PKStick'r - adds 10 HP/TQ?!
Email for a free window/toolbox sticker (USA only, please)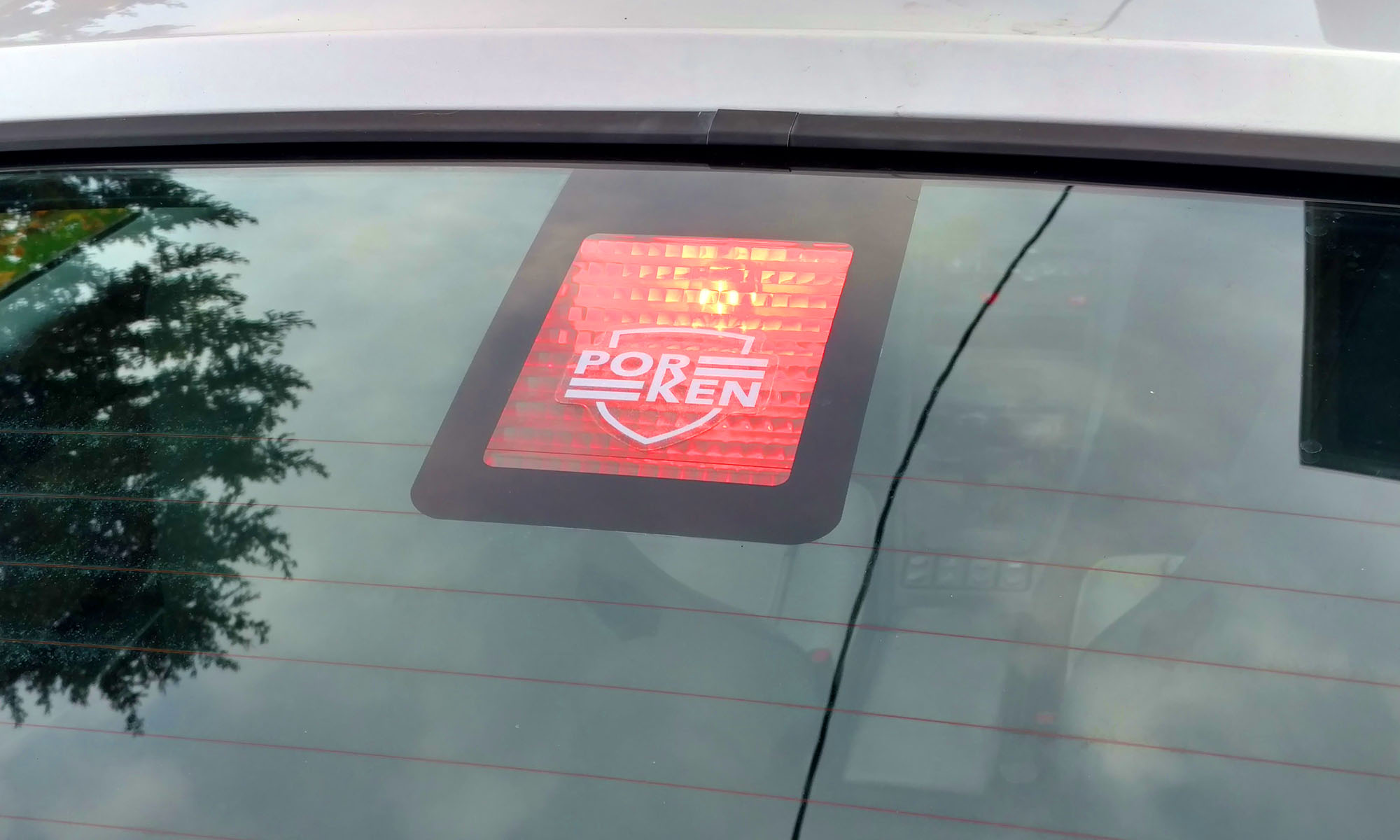 ---
---
Manuals
PDF manual, S/S2 only (1.7) - PKT-S_install
PKsn'r (1.8) - PKsnr.pdf
PKT ground (1.0) - PKT_ground.pdf
32V'r V2 (1.2) - 32VrManual.pdf + 32VrManual_M.pdf
PKlamp (1.0) - PKlamp.pdf
PKBumpStick (1.0) - PKBumpStick.pdf
Blink'r (1.3) - Blinkr.pdf
WOTpot (1.0) - WOTpot.pdf
32V'r V1 (1.7) - 32Vr_V1.pdf
---